It is happy news that I report today---while browsing through a used book shop I came across a most beautiful and well-preserved edition of my "Pamela," published in America in 1903, with illustrations after the series of paintings done by Mr.Joseph Highmore in 1745. The cost of it was paltry, and the smell of it most delightful.
Here is one such illustration from this edition that I shew here in glorious color. It is called "Mr.B. Expostulating with Pamela." In this scene, Pamela is in the "summer-house" in the garden, at work with her needle (notice the white cloth tossed on the chair), the noble housekeeper, Mrs.Jervis, having just left her (notice the figure of a woman through the window on the right), when Mr.B. surprises her.
And he said, I'll do you no harm, Pamela; don't be afraid of me. I said, I won't stay. You won't, hussy! said he: Do you know whom you speak to? I lost all fear, and all respect, and said, Yes, I do, sir, too well!—Well may I forget that I am your servant, when you forget what belongs to a master.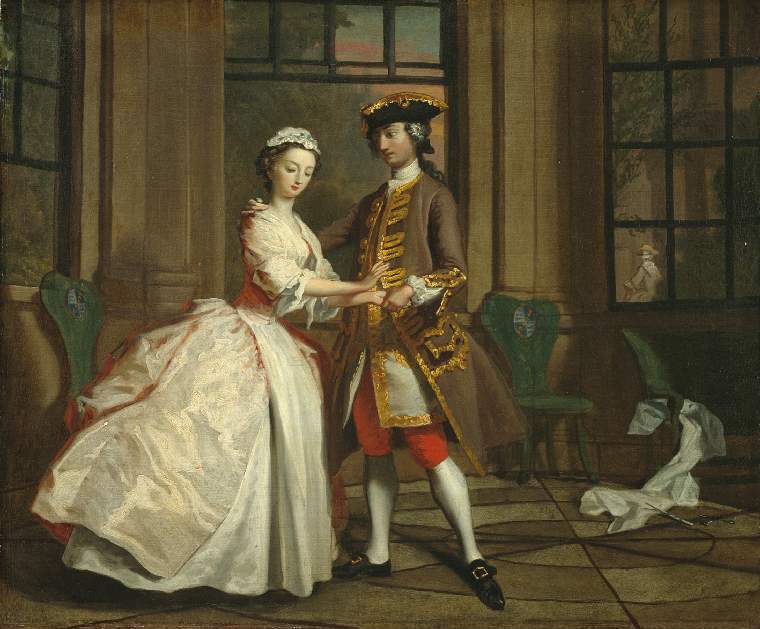 Mr.B. Expostulating with Pamela